Officers
Scott Broyles – President & CEO
Scott Broyles is Safe Skies' President and Chief Executive Officer (CEO). He has over 30 years of experience in the aviation industry, serving in diverse security and management positions. As Safe Skies' CEO, Scott develops organizational strategy, sets the direction, and promotes the vision for company activities. Through Safe Skies, Scott focuses on advancing collaborative efforts within the aviation security community. He was instrumental in the formation and growth of ASSIST and PARAS, which both use the combined knowledge and experience of airports, government, and aviation-related organizations to improve airport security. Scott holds a Bachelor of Science degree in Aviation Management from the University of Memphis and is a graduate of Lipscomb University with a Master of Arts in Civic Leadership.
Jennifer Roberts – Sr. VP & CFO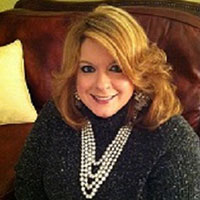 Jennifer Roberts is Safe Skies' Senior Vice President & Chief Financial Officer (CFO). She has over 20 years of experience in accounting, and over 16 years of experience in the fields of grants management and human resources, with extensive work in budgeting and employee relations. Jennifer earned a Bachelor of Science degree in Business Administration from the University of Tennessee, and a Master of Business Administration degree from Lincoln Memorial University. She is a Certified Grants Management Specialist (CGMS) and a member of the National Grants Management Association, as well as a certified Senior Professional in Human Resources (SPHR) and a member of the Society for Human Resource Management.